Stay connected with us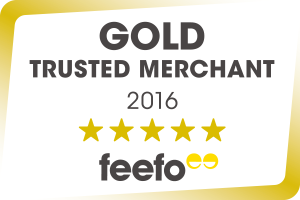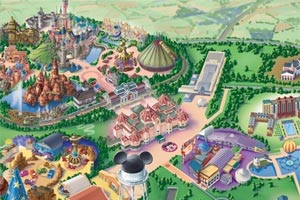 View our large Disneyland Paris Map

View Disneyland Hotel Factsheet.pdf
5 Star Disneyland® Hotel > Rooms > Cinderella Suite
The Cinderella Suite at the 5* Disneyland® Hotel at Disneyland Paris
As soon as you enter you'll feel just like Cinderella at the Ball, dancing with her Prince Charming, as you overlook the Disneyland® Park and Main Street.
Your 112m² suite is elegantly furnished with a king size bed and a whirlpool bath to relax you after a whirlwind day in the parks.
The Cinderella Suites also benefit from having access to all the services provided by the Castle Club.
©Disney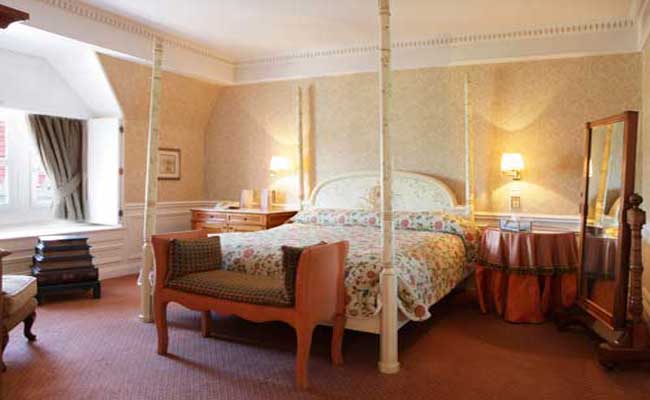 June From Kent reviewed the Disneyland Hotel
Reviewed on Mar 2015
Stayed at the Disneyland 5* Hotel with my two daughters aged 6 & 8 recently and what an experience! The hotel is amazing as you walk up to it and walking inside we were not disappointed! Just WOW is all I can say! I would highly recommend this to any family especially with little girls as they will love it! Was right on the Disneyland Park so straight into the Disneyland Park each morning before anyone else!
Sharon reviewed the Disneyland Hotel
Reviewed on Mar 2013
Stayed 28th February 2013 We have a young family and I am glad that we stayed at this hotel, it certainly was worth the extra. The Disneyland Hotel is pure quality with generous sized rooms and a focus on customer service that is sometimes lacking in hotels. We had a classic room, which was large enough for our family in two large beds with a good, clean and well maintained en-suite bathroom. Being on site means that you are more likely to bump into Disney characters, which amazed our children. With the magic hours you can get in earlier and make use of the park before it gets too busy. The benefit was that we could return to the hotel mid-afternoon, use the pool and let the kids rest/sleep and return to the park later if they wanted to specially as the fireworks are late at night. Overall it is a onsite hotel which is great for young family.