Stay connected with us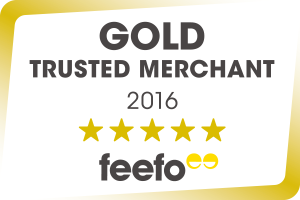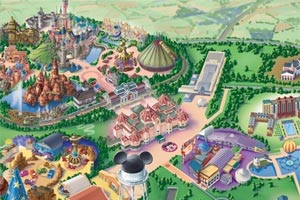 View our large Disneyland Paris Map
3 Star Algonquins Explorers Hotel > Location
3 Star Algonquins Explorers Hotel location close to Disneyland® Paris
Situated just a few minutes shuttle ride from the Disneyland® Park and Disney Village® and the Eurostar terminal.
©Disney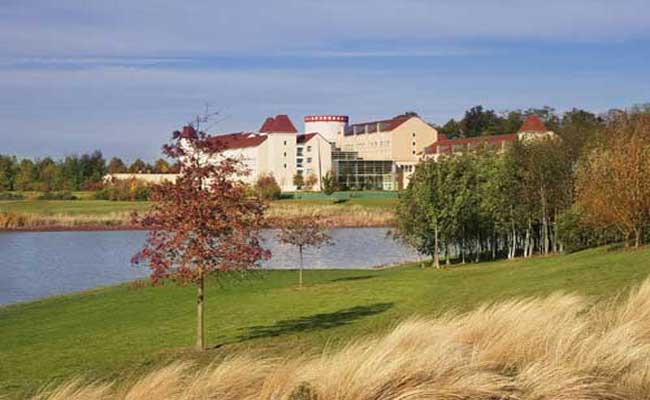 Leanne From Durham reviewed the algonquins explorers hotel ( December 2016 )
We really enjoyed our trip to disneyland paris when we stayed here last month. Dont be put off by the fact that its not right next to the disney parks - the free shuttle makes it really easy to get between the hotel and the parks and the atmosphere feels more calm and relaxing being that little bit further away from the hustle and bustle. Id say this hotel is perfect if you have young children as theres so much to keep them entertained from the swimming pool to the adventure playground and pirate ship play area. On one night of our stay we got a takeaway pizza from Marcos Pizza, and then we used the hotels exclusive cinema which was fantastic! The rooms were also really comfortable - we had a set of bunk beds in our room which was a big hit with the kids, and the staff at the hotel are so helpful, nothing is too much for them. We couldnt recommend this hotel more! We cant wait to book our next trip!
Karen From Dorset reviewed the algonquins explorers hotel ( November 2016 )
I would really recommend this hotel to any families thinking of visiting disneyland paris. Theres so much to keep the kids entertained - my children (4 and 8) absolutely loved the pirate ship play area, jungle playground and the indoor pool and slides. And the free bus makes it really quick and easy to get from the hotel to the disney parks. We only ate in the hotel one night of our stay at the buffet restaurant but the food was great and there was so much choice. The staff were also extremely friendly and helpful throughout our stay. We would definitely stay here again!