Stay connected with us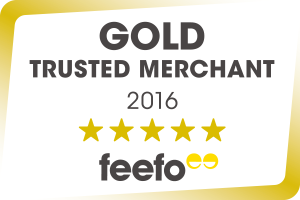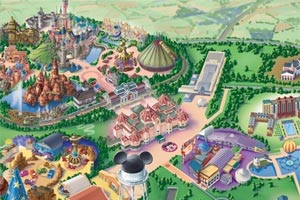 View our large Disneyland Paris Map
3 Star Disney's Sequoia Lodge > Location
Disney's Sequoia Lodge Location
Disney's Sequoia Lodge is located just a ten-minute walk around Lake Disney from the Disney Village® and between Disney's Hotel New York and Disney's Newport Bay Club, giving a great view of the whole resort from across the lake.
Both the Disney® Parks are only 10 minutes (approx) walk or a five-minute free shuttle ride away.
The main railway station and Eurostar terminal (Marne La Vallee) is a 10 minute walk from the hotel.
©Disney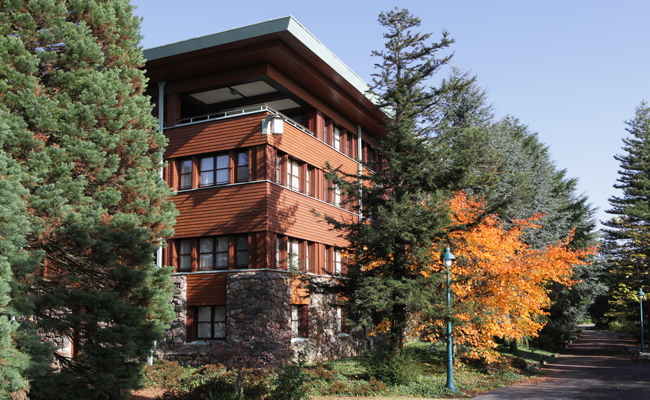 Sarah From Surrey reviewed the disneys sequoia lodge ( July 2017 )
We travelled as a family of 5 (myself, my husband and 3 children aged 6, 4 & 1) and found this hotel was perfect for us. We were all able to fit in one room thankfully due to them offering a cot for the baby. The beds were really comfy and even with a cot in the room there was plenty of space for all of us. We only used the disney shuttle once to get from the parks to the hotel as the kids were all exhausted, but the rest of the time we walked around the lake and through the disney village - this only took us about 10 minutes so its not far at all. Unfortunately we didnt have time to use the swimming pool but it looked fantastic, well definitely make time to use that if we visit again.
Charlotte From Kent reviewed the disneys sequoia lodge ( May 2017 )
My family and I stayed at the sequoia lodge hotel on our trip to disneyland last month and we had an amazing time. We loved the location of the hotel as its right next to lake Disney and only a 15 minute walk to the parks. We booked a Golden Forest Room which meant we were able to use the private reception and lounge and had an american breakfast each morning. We also benefit from 1 fastpass each per day which was brilliant! Wed definitely recommend booking a Golden Forest Club Room its well worth the money. We all loved the new shows and parade for the 25th anniversary, it was a really magical trip. Thank you magic breaks!